For many Australians, the home is one of their most significant investments. That's why building a home with a strong foundation is crucial to ensure your asset remains valuable for a long time. A reinforced concrete slab is the preferred form of residential construction today and for good reason. It's strong, durable, and is an affordable way to solidify the foundation of your home.
When compared to other types of foundations (e.g. pier, crawl space, and basement foundations), concrete remains a superior and cost-effective choice. But what is a concrete slab exactly and what are the benefits of using it? In this article, we'll be taking a look at the advantages of a concrete slab and why it's a perfect foundation for your home.
What is a concrete slab?
As the name suggests, a concrete slab is a building foundation made from concrete that's usually 10-15 centimetres thick, with the edges being significantly thicker (up to 60 centimetres) to allow for extra strength around the perimeter. The concrete is poured onto a bed of gravel that sits atop a compacted soil. Concrete slabs are ideal in regions with warm climates where the ground is less likely to freeze and cause the concrete to crack.
Concrete slabs do not have a crawlspace underneath, meaning the foundation is rock-solid and is impervious to rodents, insects, and mould/mildew growth. The strength and durability of concrete are well-established and it's one of the reasons why homeowners prefer slab-on-ground for their home's framework. Here are a couple of benefits to a concrete slab that you should know about.
It helps maintain air quality inside the home
While some foundations can harbour contaminants and other harmful microorganisms, a concrete slab isn't one of them. Because of its solid structure, there is little to no room for dust mites, allergens, and mould spores to take hold of. On top of that, concrete is devoid of any known carcinogens, thus making it safe for any sort of building construction. Unlike carpeted floors which can impact air quality inside the home, a polished concrete floor can actually maintain the air quality since it doesn't suffer from moisture problems and the like.
It's a sound environmental choice
One of the defining qualities of concrete is that it's very low maintenance. Given that concrete is stronger than most other materials out there, it makes for an ideal choice both in an economical and environmental standpoint. What's great about concrete is that it's 100% recyclable. At the end of its life cycle, a concrete slab can be broken down and reused as new concrete for future projects like filling concrete roads and forming new slabs.
It can help reduce energy costs
From a cooling and heating perspective, concrete slab-on-ground is the perfect flooring solution when paired with other passive solar design principles. This is mainly due to the inherent mass that concrete slab possesses. In addition to that, the thermal performance of concrete is enhanced by the coupling effect with the groundmass underneath it.
This can help stabilise the temperature within your home during the warm summer months while in winter, the concrete slab absorbs heat from the sun and releases it slowly throughout the day to help keep you warm. All of this translates into reduced energy costs which can not only lower your electricity bills but also lower your Co2 emissions as well.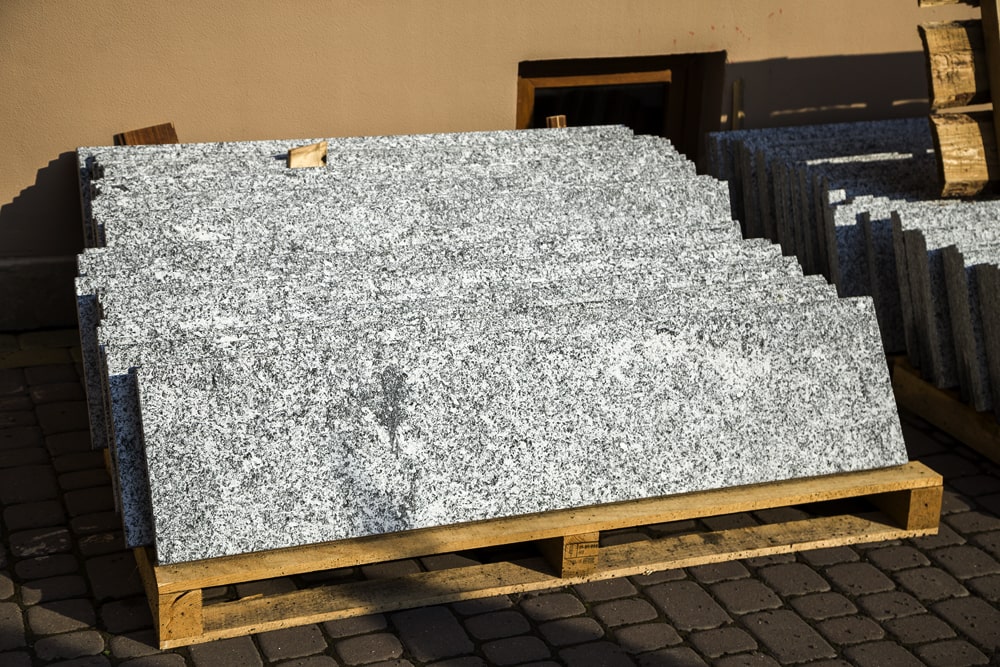 It's an appealing home flooring option
The great thing about concrete is that you can customise its surface to create a beautiful and attractive flooring option. Polished concrete gives off a distinct shine that highlights the aggregate underneath it, thus enhancing the overall appeal of your property. It's easy to clean, hard-wearing, and resists foot traffic which makes it perfect for living rooms, kitchens, driveways, and even patios.
There are plenty of ways to customise the concrete slab. You can choose to add new patterns, pick the colours that you prefer, or control the level of the aggregate exposure. With polished concrete, you're sure to have an elegant home flooring that will stay aesthetically pleasing for years to come.
It holds up well against natural disasters
When a concrete slab is laid out correctly, it easily meets the fire and bushfire resistance criteria in Australian building codes. The combination of concrete and steel in a reinforced slab-on-ground means that the stiffness, rigidity, and ductility of the slab will hold up well in the face of a strong earthquake.
In terms of flooding, concrete flooring is much more resilient to water damage compared to other flooring options like wood and carpets. It's also easier to clean since you don't have to worry about fungal growth or mould spores afterwards.
At the construction stage, there are a number of ways to make concrete slab more flood-resistant. One example is by raising the slab-on-ground floor to create space for rising water levels. Some contractors use permeable concrete which is porous enough to absorb flooding water. All in all, a concrete slab is built to withstand natural disasters without suffering serious structural damage.
As you can see, there's more to concrete slab than just its renowned strength properties. By utilising a solid foundation for your home, you can benefit from improved thermals, energy efficiency, aesthetics, and more. Make sure to contact a reputable concrete installer to ensure your home's foundation is sturdy and reliable.