Liquid limestone is a mixture of concrete, crushed limestone, and other additives to create beautiful patios, poolsides, and driveways. If you're looking for an aesthetically pleasing paving option that's both durable and versatile, then liquid limestone is the right one for you. Being a decorative concrete product, liquid limestone can elevate the curb appeal of your property and do so without any compromises as it's just as strong if not stronger than traditional concrete.
Liquid limestone is quickly becoming the go-to concrete option for many Australian households as it replaces the traditional stone, concrete, and brick pavers that are commonly used for paving projects. Aside from the spectacular look, this material is available in a wide range of patterns, colour, and styles to suit your desired tastes.
Since it is a liquid-based material, liquid limestone can be contoured without the need for shaping or cutting as is the case with brick paving. Other notable features of this material is that it is highly resistant to sinking and subsiding, thus making it ideal for a wide range of construction applications.
Let's take a look at the advantages of liquid limestone and the vast array of patterns that you can choose from.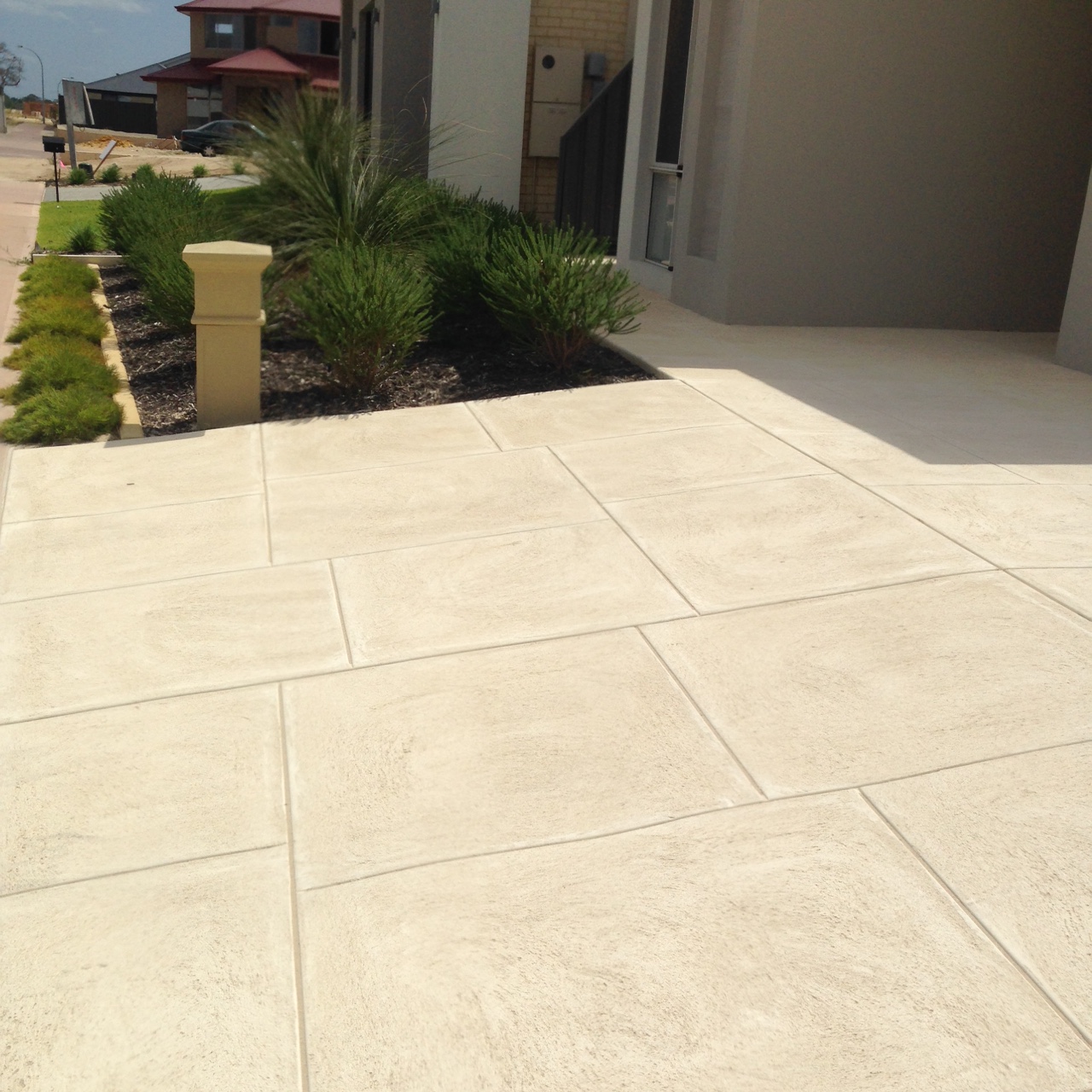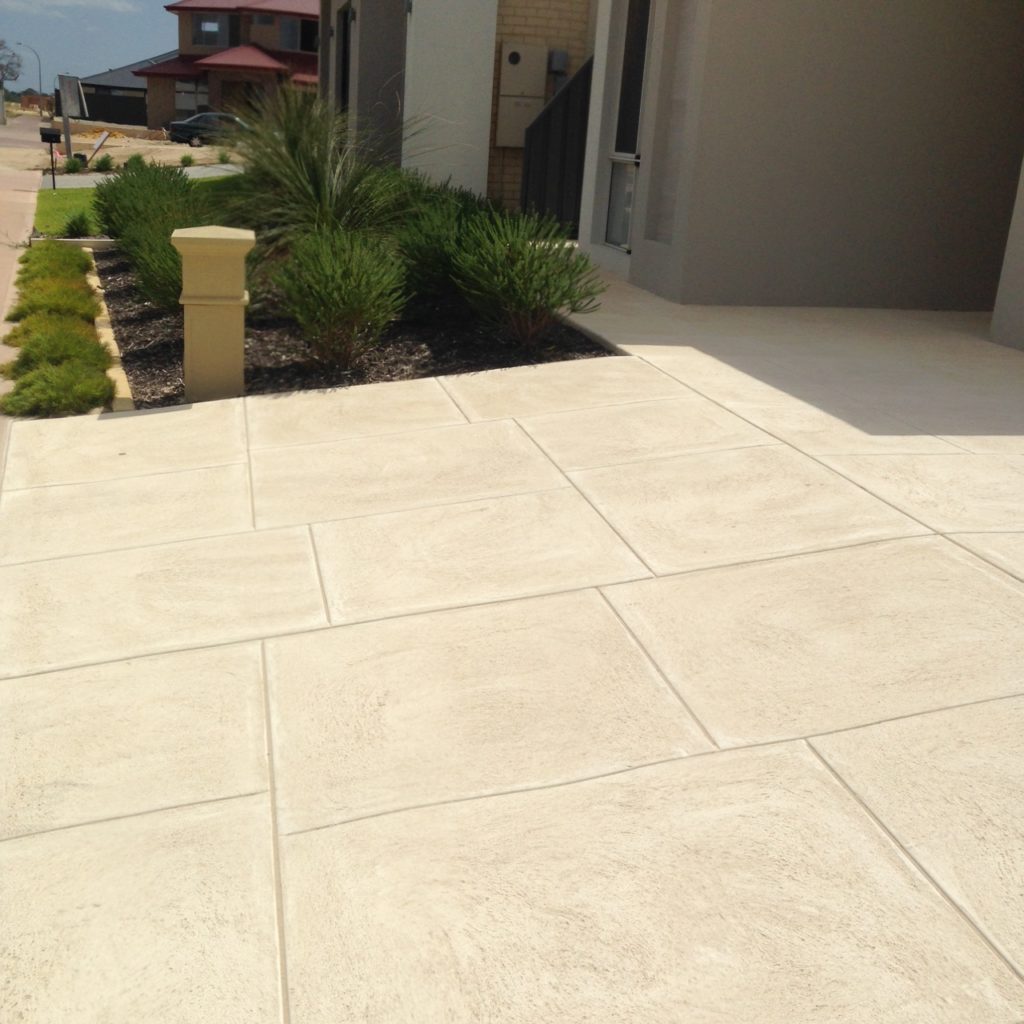 Advantages of Liquid Limestone
As a paving material, liquid limestone offers plenty of advantages that make it an attractive option for many homeowners. First and foremost is the looks.  When compared to its traditional concrete counterparts, liquid limestone immediately stands out due to its natural-looking appearance. Whether you're looking for a matte or polished finish, liquid limestone can be tailor-made according to your exact specifications.
If you live in an area with a relatively warm climate (as is the case with most parts of Australia), then you will appreciate liquid limestone and its ability to remain cool to the touch. This is because the material is an excellent heat absorber and will dissipate heat quite easily.
Business establishments that want to improve their floor safety should also consider liquid limestone as its slip-resistant properties provide great traction underfoot, even when the surface is wet. This makes the material suitable for hotel floors and poolsides to help minimise the risk of slip hazards.
Lastly, liquid limestone is very easy to maintain. When sealed properly, this material resists weed and moss growth, even when installed in moist, humid environments. Liquid limestone paving is built to last and you'll get to enjoy its beautiful shine for many, many years.
Different types of liquid limestone patterns
There are many different types of patterns available for liquid limestone and you're really only limited by your imagination. From modern, jagged tile designs to a classic circular design, liquid limestone is highly customisable and will bring added sophistication to any home.
Here at Fluid Concrete, we pride ourselves as one of the best liquid limestone installers around the Perth area. The materials we use all meet Australian Standards and are carefully selected to satisfy the desires and requirements of our clients. Our team is ready to recommend the best liquid limestone combinations out there to ensure you're getting a paving material that's both beautiful and functional.
We install liquid limestone patterns using machinery to guarantee the best results. Once the poured limestone has set, we get to work and cut the pattern to the surface for a truly intricate design. This allows for greater flexibility in the patterns achievable, thus giving you plenty of room to choose the right pattern for your property.
To get a better idea of our services, make sure to browse our project gallery. We have put together a highly experienced team, with each member being highly committed to providing you quality services that not only meet your expectations but exceed them.
To request a competitive quotation or to ask any questions you may have about our liquid limestone and exposed aggregate solutions, please do not hesitate to call us on 0421 319 997 during business hours, or send us an email whenever convenient.