Luxury Pool Ideas Using Liquid Limestone
Having a pool is a great way to add value to your home. It also provides a tranquil and cool outdoor space for lounging, entertaining and even for getting some exercise. Swimming pool come in many shapes, forms, and sizes. The design that you will choose can make your house look elegant and luxurious. The size and shape of your pool are reliant on what you want to do with your pool, the budget, and even the outdoor landscape.
One of the materials that you can add up is liquid limestone. Liquid limestone is basically a mixture of limestone and cement and this can be used in the creation of your luxury pool. Liquid limestone is cool underfoot unlike cement and pavers. It is proven to be durable and last long even in the extreme heat. Imagine yourself having a well-designed pool area complete with paved surfaces, without much needing for intensive maintenance. The use of liquid limestone can really beautify your property. It will surely yield gorgeous final results.
Elegant, extravagant, and enticing, these beautifully-landscaped luxury pools will inspire you to break ground on your very own backyard paradise. Not sure where to begin? Take a look at these luxury pool ideas for your home with liquid limestone.
L-shaped pool
It consists of two small rectangles joined at a right angle. This kind of shape can be used to intensely define the shallow and deep ends of the swimming pool. This design is the best option when the deep end part of the pool is meant for diving. The focal point of this beautiful modified L-shaped pool is the artful combination of blue and teal glass tiles. This kind of set-up encourages relaxation.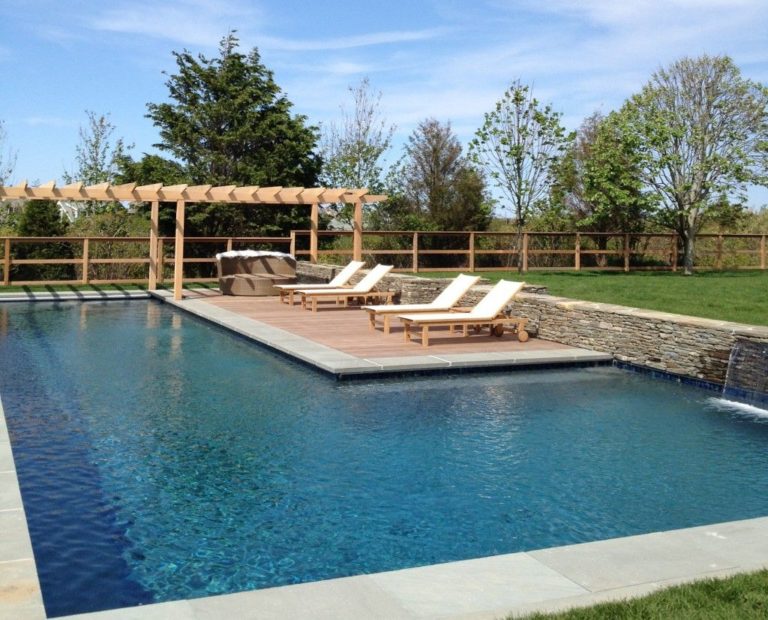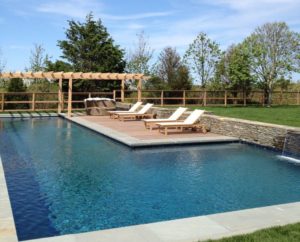 Rectangular pool
Showcasing a simple rectangular pool encompassed with the yard that has lawn and plants. This house has an exemplified ration of pool and yard. It also features an octagonal Jacuzzi. The design is simple yet sophisticated.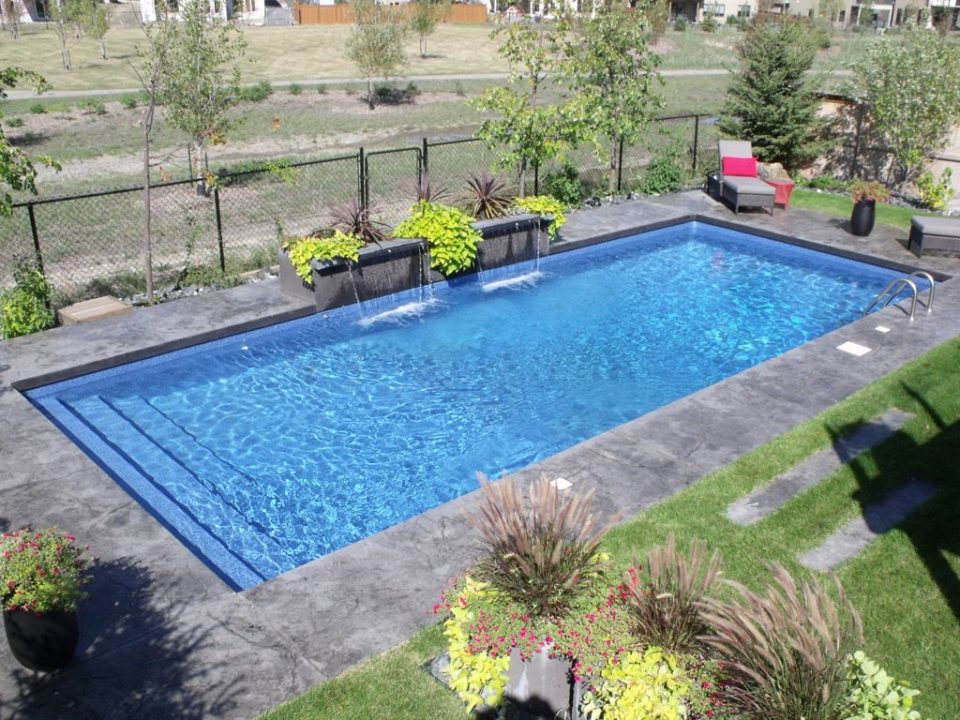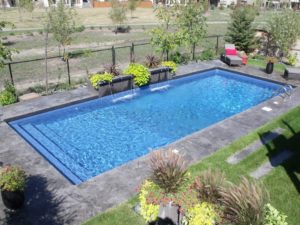 Infinity pool
An infinity pool design has somewhat an irregular shape. It has a great combination of materials resulting in great balance and texture. This design used mosaic tiles for the pool. The location also offers a scenic view of the landscape and features two roofed open gazebos perfect place for relaxation under the warm rays of the sun.
Bean-shaped pool
This mansion's swimming pool offers a spectacular view of the mountain. The pool has a unique bean-shaped. It is framed by natural stone tiles. It makes use of the blue and turquoise mosaic
tiles. It also features an elevated Jacuzzi that overflows into the pool. This large pool is being surrounded by a perfectly shaped lawn that allows an individual to relax and to sunbathe. 
Straight and curvy edges
This swimming pool design has both straight edges and curvy edges. Here, the narrow backyard open area is maximized, that serves as a division of the pool area and an open area, all of which is surrounded by a variety of plants and shrubs. The pool and the open area uses a uniform 30×30 natural stone tiles with a rough texture and a faded orange colour.
Irregular shape
Keep in mind that the design of the pool must coincide with the landscape of the area. This is a great example. This irregular shape pool makes use of white natural stone tiles that were cut out in order to create geometric patterns for its border. The blue ceramic tiles, on the other side, were used for the walls of the pool. It also features an elevated Jacuzzi that flows out into the main pool. It also has an integrated plant pot that makes the pool area seems to be part of a garden.
Keyhole shape
This keyhole-shaped pool design offers a tropical retreat. The downward slope of the zero-entry pool that is combined with the infinity edge creates an imaginative picture of walking down the beach into the ocean. The cabana and teak chaise lounge chairs add up to the ambience of the area.