Beautiful and Durable Liquid Limestone Surfaces
---
With a name like Fluid Limestone, it will come as no surprise to learn that we specialise in the production and application of high quality liquid limestone in Perth and the surrounding area. When compared with alternatives such as plain concrete, stone tiles, pavers and other materials, liquid limestone has many advantages to offer as far as outdoor areas are concerned.
---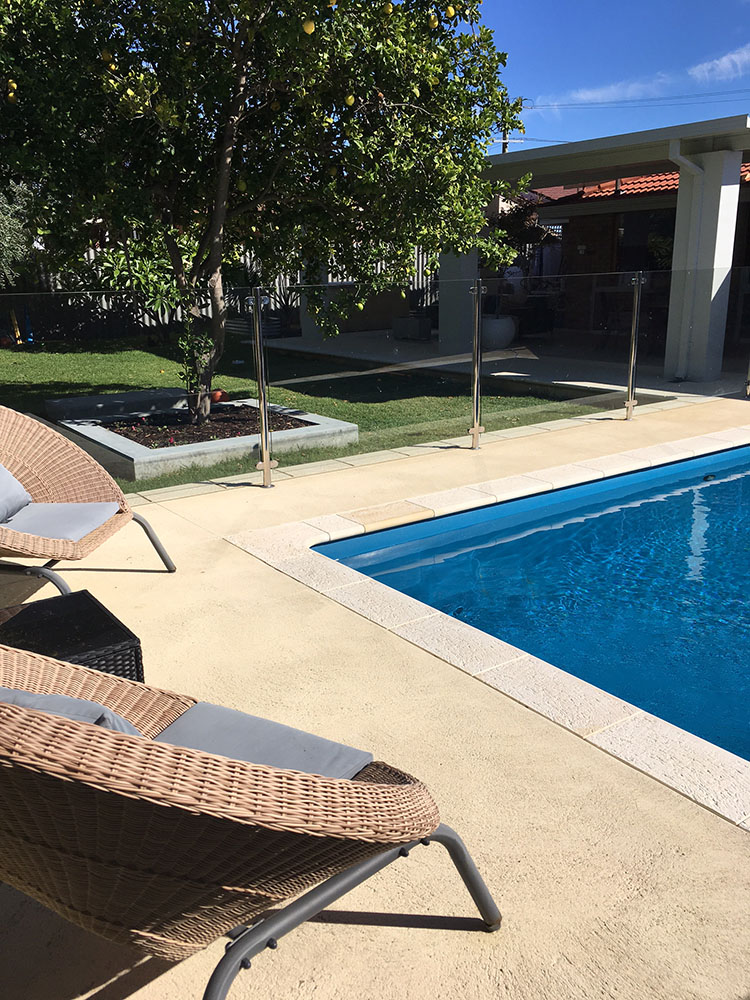 Why Limestone is the Perfect Choice for Your Home
We have been recommending liquid limestone for outdoor areas such as pool surrounds, driveways, and garden patios for many years, for the following reasons:
Easy to Maintain – Because it is naturally resistant to cracking or splitting, even in high traffic areas, invasive weeds and insects are rarely an issue. This makes it much easier to maintain a solid limestone surface than one that is composed of individual tiles or paving slabs.
Cool to the Touch – Even on the hottest of summer days, limestone surfaces remain cool to the touch, which makes them ideal for pool surrounds and other areas where you may walk barefoot during the hotter months of the year.
Suitable for All Budgets – The fact that the composition and quantity of the limestone and other materials in each surface can be tailored to meet your budgetary requirements makes it an excellent choice however much money you wish to spend.
Visual Customisation – The ability to change the mix and composition of liquid limestone also makes it a great choice for property owners who wish to create outdoor areas that complement and enhance the appearance of their homes. By mixing crushed limestone with exposed aggregates, we can create an endless variety of colours and patterns, guaranteeing the perfect match for your home.
Applying a New Liquid Limestone Surface
One of the most appealing things about liquid limestone is the ease with which it can be applied in almost any area of the home. There are several stages to the application process, which is normally as follows:
Preparation – How much preparation work is required will depend on the state of the existing surface. In some cases it may be necessary to bring in more earth to create a level surface. In any case, we will need to compact and level the existing area until it is ready for the application of the liquid limestone.
Creating the Mixture – The next stage involves the mixing of crushed limestone and concrete, in the desired quantities, ready to pour over the area in question.
Once the mixture has been created, it can be poured over the already levelled and compacted area. If you have not chosen to add exposed aggregate, this will be the final stage. If you have decided to add exposed aggregate to your limestone surface, we will then move on to the next stage.
Before the mixture dries, we will spray it with a surface retarder, to keep the very top layer wet. This is allow us to add exposed aggregate – gravel and stones of varied shapes and sizes – to the top layer and then, once it has partially set, to spread this exposed aggregate with a roller and push broom.
Why Use Fluid Limestone
Now that you understand the benefits this type of surface has to offer and the ease with which it can be applied, we would like to tell you why you should trust us to do all the necessary work.
We specialise in liquid limestone and exposed aggregate surfaces, which means we know pretty much everything there is to know about them. This expertise enables us to anticipate and avoid problems which other companies may find hard to deal with. It also enables us to produce first-class results no matter what type of project we tackle. We have put together a highly experienced team, every member of which shares our dedication to providing you with the best service possible and our commitment to maintaining exceptionally high standards at all times.
To request a competitive quotation or to ask any questions you may have about our liquid limestone and exposed aggregate solutions, please do not hesitate to call us on 0421 319 997 during business hours, or send us an email whenever convenient.
Please note: All imagers are indicative and illustrative only of the type of finish expected. No guarantee of the product's colour or texture is given or implied. The colours pictured on this sample swatch card are based upon a sealed surface. Limecrete highly recommends viewing physical samples at one of our display locations before a final concrete colour selection is made.
Visit the Limecrete colour display at Home Base Expo Centre, 55 Salvado Road, Subiaco.
How can we help?
If you have an enquiry about a new project, or if you need a quote, then get in touch and we will get back to you as soon as possible.
For more information please don't hesitate to call for a Free No Obligation Quote or fill up the form:
Phone: 0421 319 997
Email: fluidlimestone@aapt.net.au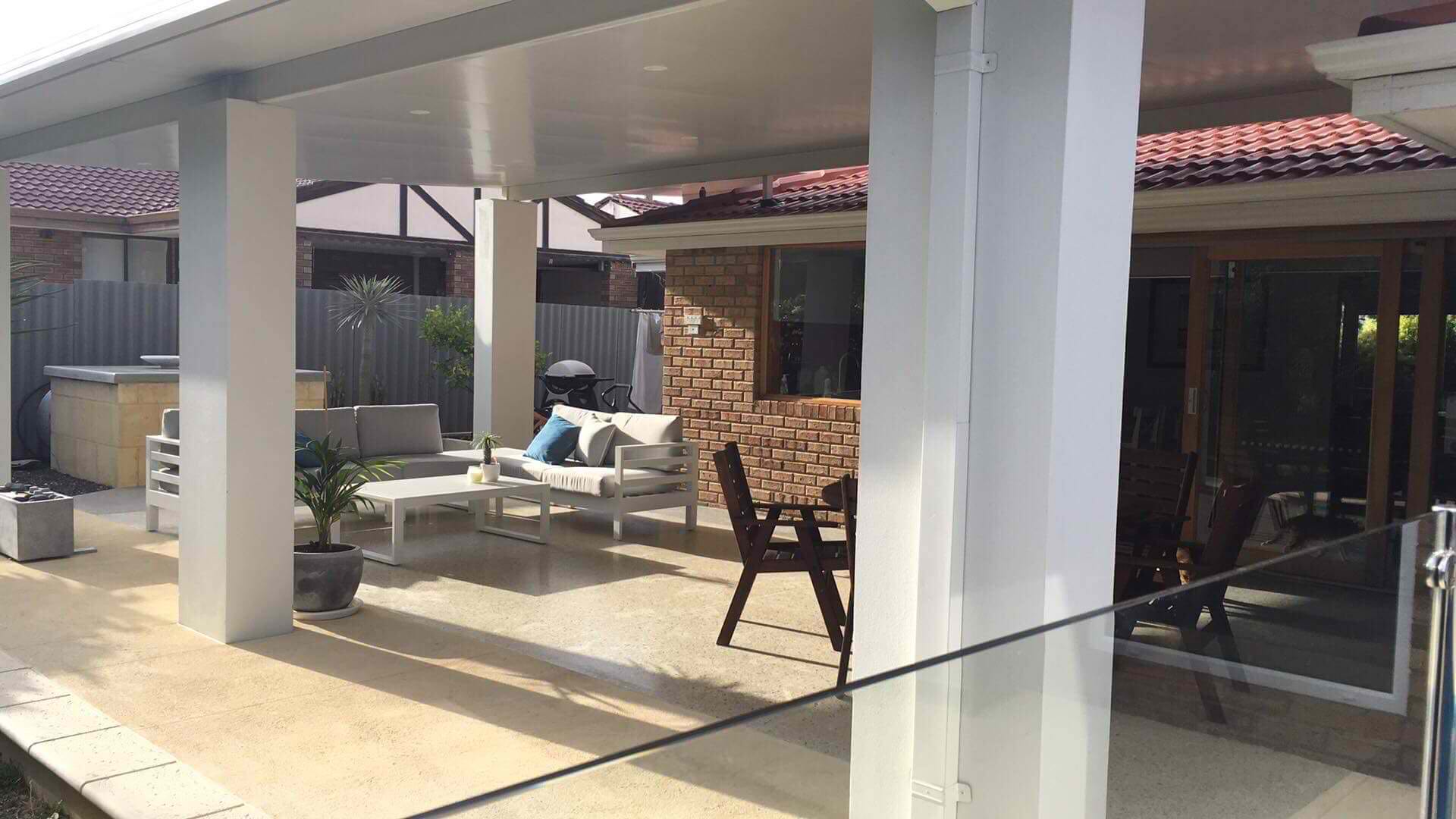 OUR CLIENTS
They already have trusted Fluid Concrete
---
Absolutely superb service from Fluid Limestone – definitely masters of the trade who are extremely efficient, From Start To Finish And reliable City Honest! Have the We recommended Limestone Flu is all of our friends and family. If only all Perth tradesmen were this much of a pleasure to deal with !!! Thank you, Brett and Melissa, for your 10 Service.
---

Thank you so much for the great service, we love both the limestone and exposed around our new house. In the last two days, I have already had randoms walking past our house commenting on how good the exposed looks in the short time I was there dropping some things off. Based on our experience and the end product we will be recommending you where ever we can
---

We are so happy with our limestone concrete. The boys were so obliging, efficient and tidy and they have delivered a fantastic result. I have not received your invoice yet and I wanted to pay you prior to the weekend as we are going away. Many thanks once again for a fantastic job.
---