In the modern market, there are numerous flooring options from which to choose. You can choose from tile, wood, carpet, and many other options. However, more and more homeowners are opting for concrete floors, which are attractive, long-lasting, allergen-free, and simple to clean. Concrete is a suitable flooring material that brings to mind patios, pathways, and pool decks. However, concrete is not only used for outdoor surfaces. Similar to carpet, concrete can be used elsewhere in the home besides the walls. For centuries, concrete has been an integral part of construction and structural projects, and now it can find a place inside your home.
In this article, we will be answering the question, "Why is concrete flooring better than carpet?" by going over the multiple benefits that it can give your home.
Concrete vs Carpet: Which is the better choice for your home?
It's time to renovate your home or business, and the choice between concrete and carpet has come down to the wire. Since you've already ruled out a number of potential flooring options, it's time to make a final decision. Both concrete and carpet are good choices, but which one would work better in your home?
1.  Visual Appeal
The majority of people associate concrete flooring with dull and overly simplistic warehouse floors. However, they don't always need to be so bare. There are actually an infinite number of design options available for concrete floors. You can opt for a sleek, contemporary appearance or something more traditional. As a result of techniques such as stamping and staining, there are infinite colour and design options available. Through the use of paint, stains, and stamping, concrete floors can be made to resemble anything from marble to wood. In contrast, your carpet options are significantly more limited. You're pretty much limited to a standard Berber or plush pattern, and deviating from neutral hues can appear garish.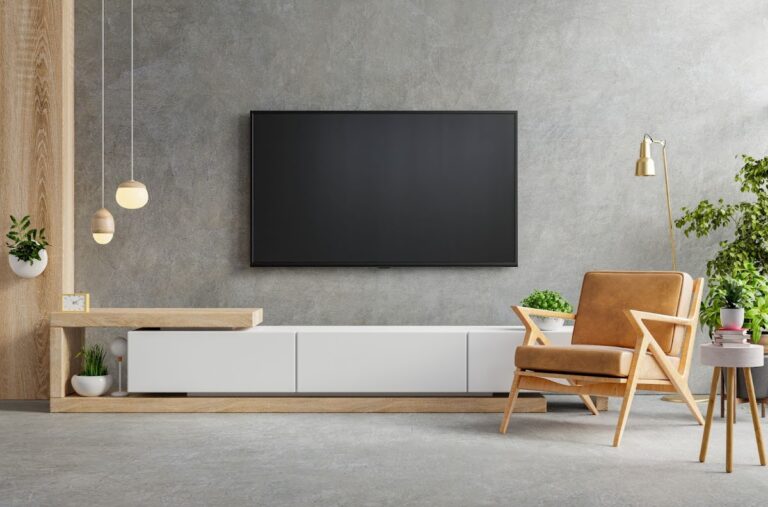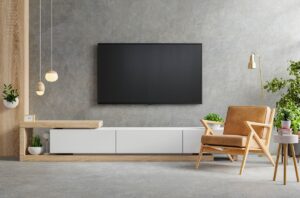 2. Durability
Concrete is one of the most durable materials available on the market. When you choose concrete as your flooring, you can enjoy the same strength and durability as the material used to construct our roads and vital infrastructure. Concrete is one of the hardest flooring materials, so it is exceptionally resilient. In contrast to other types of bare flooring, you need not worry about scratches, dents, and dings.
However, you may need to be concerned about potential cracks. Even with proper care and maintenance, concrete may crack over time. The good news is that you can purchase materials to patch and repair cracks at your local home improvement store, or you can hire a specialist to repair the damage without having to replace the entire floor.
It is essential to note that the quality of the carpet you purchase has an impact on its durability. A nylon or wool carpet of superior quality is more resistant to wear from heavy foot traffic. A carpet with a tight twist is also more durable. Despite being a durable fibre, nylon is one of the least resistant to stains. To prevent stains on your new carpet, you should purchase a carpet with a stain protectant or plan to apply one after you buy the carpet.
3. Maintenance
Like most people, you probably don't want to spend a lot of time maintaining your floors. Which flooring is the most convenient for the busy professional? A concrete floor requires little upkeep and is easy to maintain. A broom, dust mop, or vacuum cleaner made for floors can be used on a daily basis to sweep up dirt and dust.
Maintaining a spotless carpet daily requires little effort. Using a vacuum cleaner is the most convenient way to clean your carpet. An investment in a vacuum specifically made to extract hair and dander from carpeting is something to think about if you have pets. Carpet stain removal can be challenging, especially if you need to use a lot of water. More minor stains can be blotted up using a spray-on carpet stain remover and a soft cloth. A carpet steam cleaner can be helpful if your carpet is extremely dirty.
Both tile and concrete are simple to maintain, but concrete is the clear victor. Keeping your concrete floors in pristine condition requires no special tools or cleaning solutions.
4. Hypoallergenic
People who are constantly plagued by allergies will find concrete flooring to be a perfect option. It is hypoallergenic by nature, meaning it does not trap allergens like carpet does. This makes it an excellent choice for individuals with asthma or other respiratory conditions. In comparison to carpet, concrete flooring significantly improves indoor air quality.
Carpets are essentially a breeding ground for mould and bacteria, which can have serious health consequences. If you have indoor allergies throughout the year, your carpet may be to blame. Additionally, carpet is extremely difficult and nearly impossible to disinfect, whereas concrete can be disinfected as quickly as any other hard flooring material.
5. Ease of Renovation
The versatility of concrete flooring in accommodating future renovations is one of its most significant advantages. Simply resurface it in the colour or design of your choosing. This is much simpler than ripping up the carpet when the time comes to change the colour of your flooring.
6. Longevity
As previously mentioned, concrete is one of the most durable flooring materials. Due to this, concrete flooring can easily withstand regular use for a century or even longer. Obviously, this also assumes that the floor is maintained and repaired as necessary over the years.
Even though high-quality carpet may have a lengthy lifespan, it is still inferior to concrete. On average, a carpet of exceptional quality should last between 15 and 25 years. A carpet of medium quality may last between 5 and 15 years, while the lowest quality may only last between 1 and 5 years.
When lifespans are compared side by side, there is no significant difference. The clear winner in this category is concrete, as it is one of the few types of flooring that can last over a century.
Bottom Line
You can count on both concrete and carpet if you're looking for a unique floor layout. Both are available in a vast array of styles and colours. Nonetheless, it is pretty obvious which has more options. There is no predetermined colour palette for concrete, so there are no restrictions on the designs you can choose or create. The material is flexible and highly customizable, resulting in an aesthetically pleasing floor. We hope you took away some helpful insight from the Reasons why concrete is better than carpet, tile or wood that we have provided.
If you or someone you know is in need of a reliable honed concrete specialists in Perth, then Fluid Limestone is the team you have been looking for! Satisfying our client's needs is our first priority here at Fluid Limestone. The flooring options we provide our clients in Perth are unmatched. To do this, we will assemble a hardworking group of professionals with relevant experience eager to take on any challenging, forward-thinking design projects. Promptness, efficiency, and on-time delivery—are the hallmarks of our service. We provide solutions that are tailored to your specific needs and financial constraints. We regularly experiment with new materials in order to meet the needs of a wide range of clients at affordable prices.