The driveway is often an overlooked aspect when building a home. It's usually one of the first things people encounter, yet they hardly give it any thought when paving it. The architectural elements of a driveway work best when there's a sense of cohesiveness between the house's exterior design and the surrounding landscape. Whether you're going for a rustic and rugged look or a sleek and modern one at that, the materials you chose play an important role in how the driveway matches with your property's aesthetic.
The big question is, which materials should you use to pave your driveway with? There are plenty of options for you to choose from, all of which have their own unique qualities that affect the overall look and feel of your home. We did our research on the 5 best materials available that perfectly fit Australian driveways.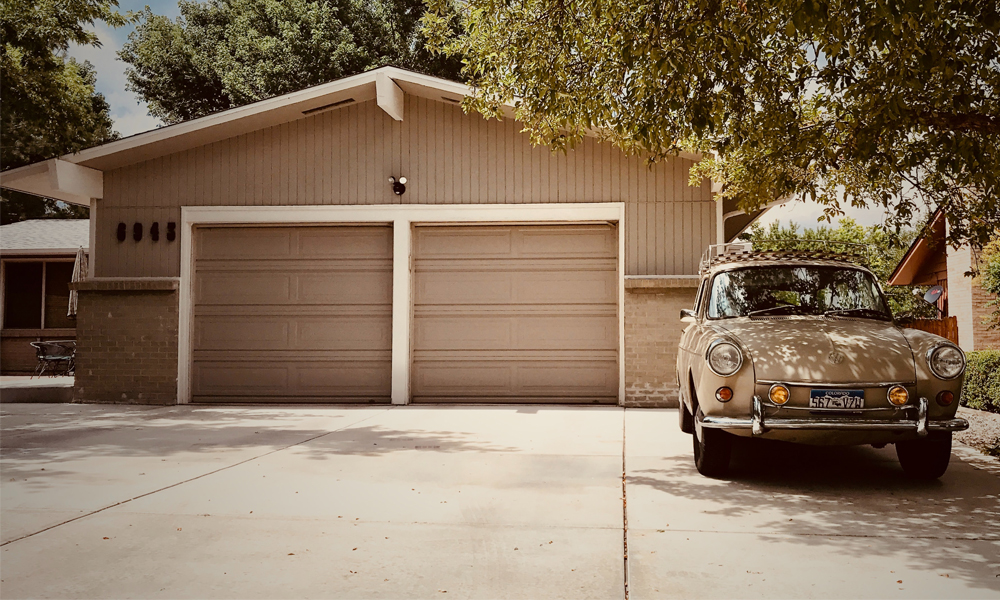 Concrete
Concrete is a popular choice amongst many homeowners simply for its durability and low-maintenance qualities. It's also a very versatile material that can be customised to suit the client's personal tastes and styles. One example is a smooth, concrete driveway that blends well with textured exterior panels of a modern house. Some of the qualities that make concrete a great choice for driveways are:
Strong and durable material that lasts for decades, provided that it is mixed properly to avoid cracking.

Versatile enough for creating multiple patterns and styles such as stamped concrete.

A concrete dye can be used to give your driveway a bit of flair.

It's one of the most affordable paving materials available.
Clay brick pavers
For centuries, clay brick pavers have been used as a surfacing material and driveways are no exception. This material is made from clay that's shaped and baked in a kiln similar to pottery. If you want a vintage-looking driveway, then clay brick pavers are an excellent choice. The rich colours, texture, and character combined with different patterns and colour combinations are what makes clay brick pavers an appealing material for paving your driveway with. Here's what makes this material great for driveways:
Clay brick pavers come in multitudes of colours, shapes and sizes. They can be laid in plenty of different patterns like basketweave, herringbone, or running bond to create a unique looking driveway.

With regular maintenance and a good, strong base, clay brick pavers can withstand regular wear and tear that driveways experience.

Requires power washing only once or twice a year.

An eco-friendly alternative. Clay brick pavers are made of natural materials that can be salvaged, reused, and recycled.
Timber sleepers
Timber sleepers are a budget-friendly option that's both permeable and durable enough for use in a modern driveway. The sleepers are embedded into the soil along with concrete pads and gravel is thrown into the mix for that rugged aesthetic. What makes timber sleepers a unique choice for driveways is that it's a good stormwater solution by minimising run-off. Even if your driveway is covered with leaves, the sleepers never look messy thanks to its natural appearance. Here are some considerations worth noting for timber sleepers:
Cost-effective solution to building a driveway.

Reduces stormwater runoff as the sleepers are permeable in comparison to driveways made of hard materials.

Environmentally sustainable and easily accessible.

The natural appearance of timber sleepers makes them better suited for rural areas.
Bluestone pavers
Bluestone pavers are for those who want an extremely elegant-looking driveway. Bluestone is a form of sandstone that can be cut into larger slabs or into small, intricate patterns to give your driveway that distinctive look. It's available in a wide variety of shapes and sizes and the customisation options are endless, making it an appealing choice for achieving a modern, upscale driveway. Some of the advantages of using bluestone pavers are:
Very durable material that can be customised according to your needs.

Comes in a stunning deep blue colour that transitions into a light shade of grey with more sun exposure.

Gives an elegant look and feel to any driveway.

Bluestone pavers can be combined with other paving materials like exposed aggregate for a truly unique aesthetic.
Exposed aggregate
In terms of durability, aesthetics, and value-for-money, exposed aggregate wins hands-down over the aforementioned materials. What you get is a smooth, shiny texture that radiates with character by highlighting the natural textures of sand, pebbles, stones, and shells. Exposed aggregate is a type of concrete finish that's achieved by polishing a thin layer of concrete to reveal the decorative aggregate. Like bluestone pavers, exposed aggregate exudes a touch of elegance that other driveway materials simply cannot match. Here's why you should opt for exposed aggregate:
Highly durable and is skid-resistant.

Very low maintenance provided that the exposed aggregate is resealed every few years.

Available in an endless array of aggregate mixes to suit the exterior design of any home.

Together with bluestone pavers, it creates a truly upscale look that elevates the curb appeal of your property.
These 5 materials are our top recommendations for paving a beautiful and long-lasting driveway. When choosing a material to pave your driveway with, you want to weight several factors like maintenance, aesthetics, cost, and durability. Either way, you can't go wrong with any of these materials so long as you consider their benefits and characteristics.